Sandown Celebrity Guests
Stephanie Weightman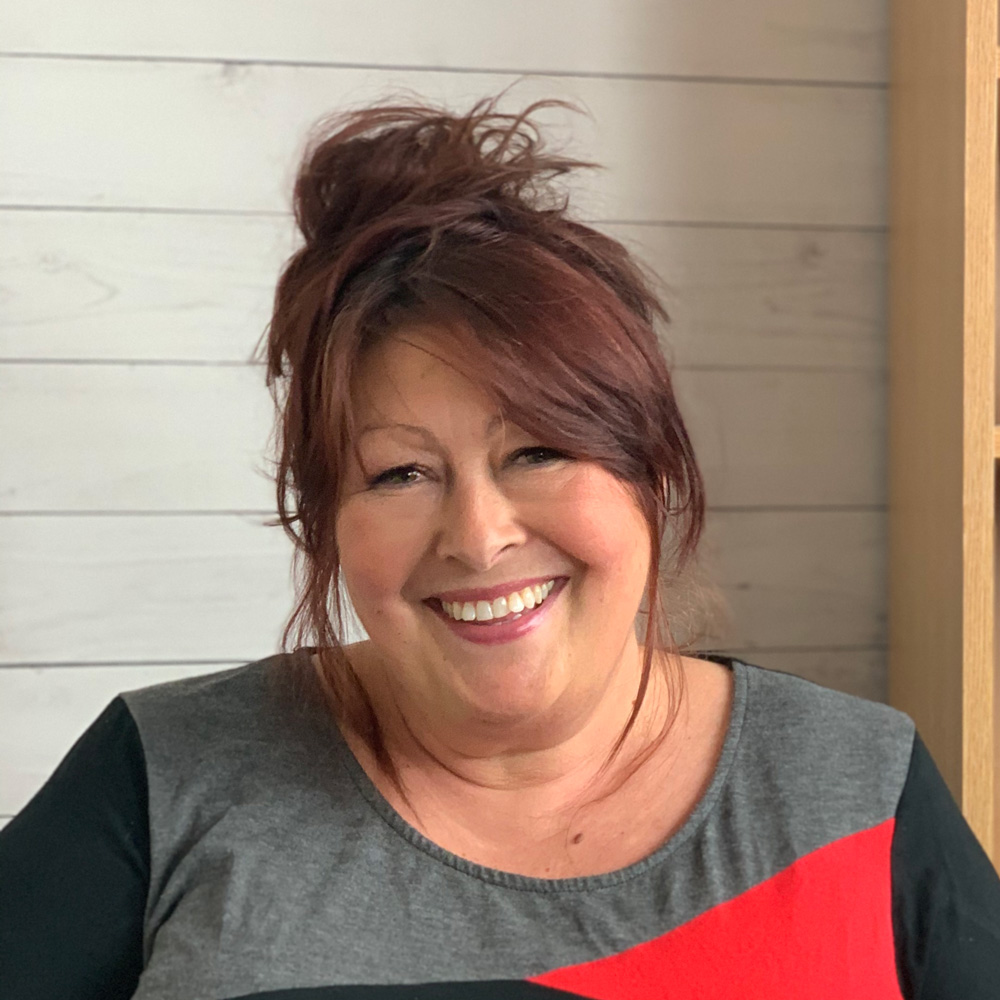 "Bringing people together for a fabulous crafting show is something I've always wanted to do. I wanted something that crafters of all disciplines can come and enjoy, and provide something for everybody whether they're a professional or a beginner. I knew that there was room for bigger shows that could provide more for crafters, with exhibitors and activities, so we went ahead and started it!"
What do you think brings so many people to Crafting Live?
"I think people love the atmosphere and the community spirit that surrounds a Crafting Live show, I know Nancy and I certainly do. It's just the perfect place to do a spot of shopping, meet new people, catch up with other crafters and learn something new, all under one roof. I think anybody can find a reason to come and enjoy themselves!"
What is your favourite part of a show?
"I relish the opportunity to share knowledge and experience with other crafters. Education is really important to me, and I'm proud of all the workshops, masterclasses and free make and takes that we provide so everybody has the chance to try something new and take away new ideas and inspiration!"
Andy Love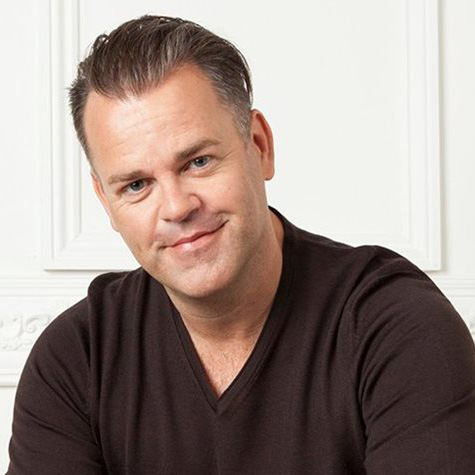 Andy was born in Scotland, not too long ago, and has since lived in Yorkshire, Manchester, Leicestershire, 'The South East' and London. He is now settled in the Midlands. After gaining a BA (Hons) at Loughborough University and a Postgraduate Diploma at London's Drama Studio, Andy took on various theatrical, television and commercial jobs.
An award-winning scriptwriter and editor, Andy's short film works have been shown all over the world, winning international film festival awards, and culminating in his first feature film released in October 2013.
Andy is also an experienced stand-up comic, having toured on the National Student Comedy Network and performed at some of the top venues in the UK, including The Comedy Store in London and The Glee Club in Birmingham.
As a presenter on Ideal World for almost 10 years now, Andy has developed a style that is informative, but fun. He particularly enjoys technology, leisure, craft and kitchen shows.
Mel Heaton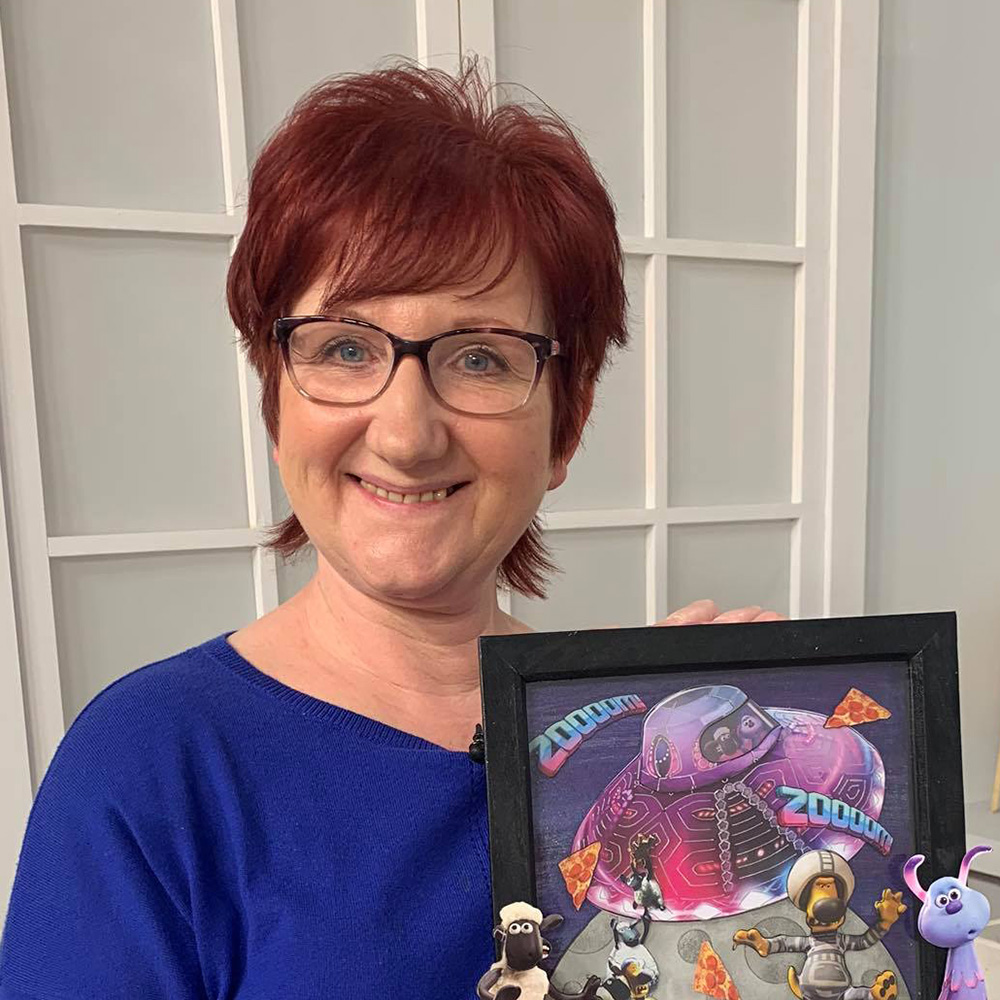 For those of you who watch Create and Craft TV, an introduction to Mel Heaton is really not needed. In fact, as quoted from the Create and Craft Magazine and Blog, Mel 'is a crafting goddess!' As well as being a goddess, she is a huge favourite and much on the channel. Mel represents the Disney paper crafting brand. She is also the 'Guru' for the following brands, Scan 'n' Cut, Tattered Lace USB, Cutterpillar and Todo. Mel has been published in most of the craft titles and is absolutely thrilled to be a Co-Editor of the Cutting Craftorium magazine. Mel is a dedicated crafter, and after working for well over 25 years in the craft industry, she is still loving her job! She thanks her lucky stars every day that she has a job that she absolutely adores. Her work has taken her to the USA and Europe, and has worked with some of the biggest names in the industry as a Product Developer, in Sales and of course as a Demonstrator. She has a plethora of knowledge of textiles, stamping, paper crafting and has been to the Scrapbook University! In her spare time she loves to attend the Crafting Live shows and meet crafters in 'the flesh'.
Sheena Douglass
Sheena Douglass has worked as a professional crafter for the past 15 years. Her first TV show was 13 years ago on Create and Craft where she did regular TV monthly until 3 years ago when she took a break from C&C but she's back!
Sheena started studying graphic art at 18 in Newcastle but had an opportunity to spend a year with aunts and uncles in California where she studied art part time at Orange Coast College and UCI. She stayed there for 3 years but didn't complete a degree - bits both sides of the pond! Sheena is mostly self taught but has always been able to draw. She was also never taught computer graphics - she had to teach herself because that's what's necessary in today's graphic manufacturing world.
Sheena has always crafted, she still loves to craft and share what she's learned. Her full time job was training nationally for one of the main telecommunications companies which gave her a good grounding to draw from when teaching or demonstrating crafting skills. Sheena firmly believes crafting should make you happy - don't judge yourself or others for that matter, just see each project in its own right and it's own beauty.