Peterborough Celebrity Guests
Stephanie Weightman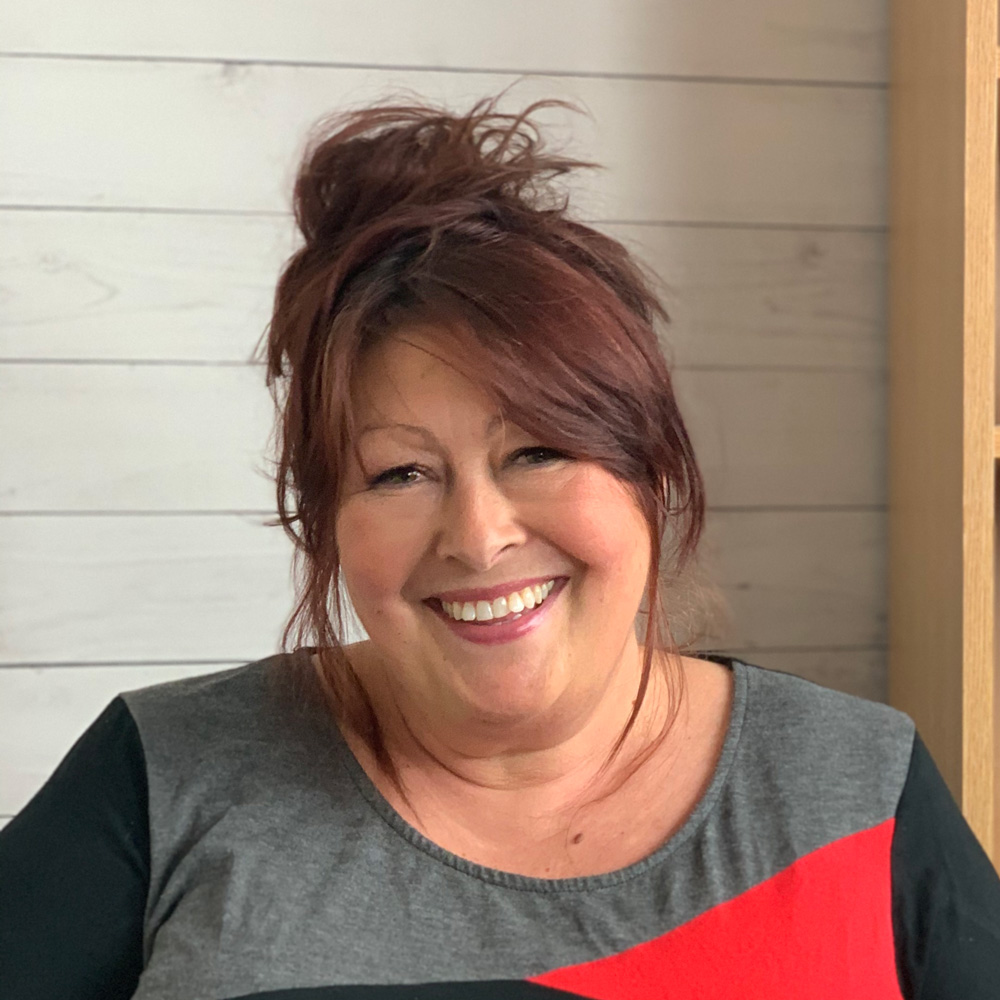 Ideal World and Create and Craft presenter, Stephanie Weightman, is a passionate crafter with a vast range of skills of which to choose from for her lively and informative demonstrations. She looks to make craft approachable, fun and something for all the family to do and for Stephanie, crafting is a way of life.
"From as far back as I can remember crafting has been my passion. As a child, I would spend endless hours sitting on the back door step, engrossed in making dolls' clothes out of different coloured tissue paper and making birthday cards for all my friends," says Stephanie.
After spending part of her childhood in Malta, Stephanie returned to England to attend boarding school. Following her A-levels, she knew that her path in life was to form a career that was creative. By the age of 20, Stephanie had set up her own fashion collection and textile company and, after designing beautiful embellishments for clothes, crafting soon became the main focus of her business.
In 1996, Stephanie was fortunate enough to make a collection of TV appearances, including Masterchef and Our House. She also contributed to a series with Jane Asher the cake guru. From there, Stephanie made regular guest appearances on TV shopping channels until the call came from Ideal Shopping Direct to present on their channels, Create and Craft and Ideal World.
Nancy Watt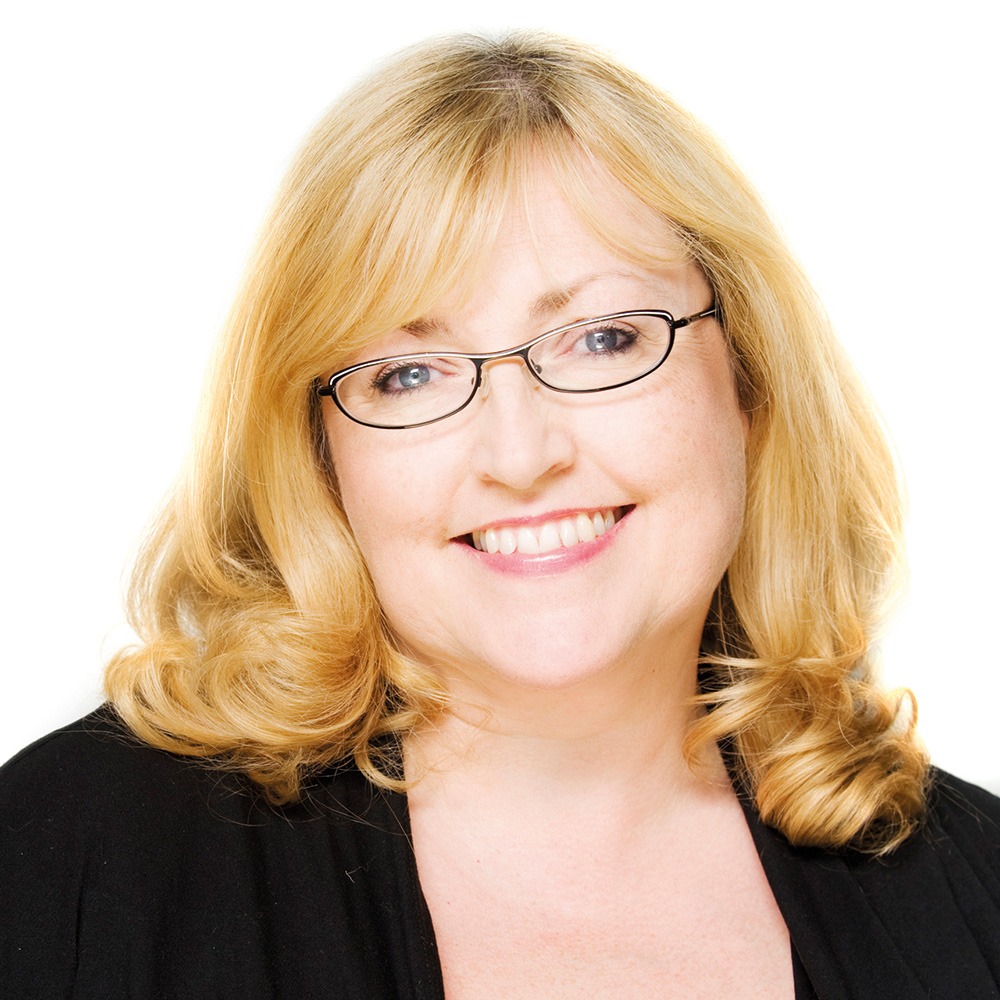 Ideal World and Create and Craft presenter, Nancy Watt, is a passionate crafter with an almost unstoppable urge to be creative.
At school, Nancy carefully chose her subjects including Theatre Arts, Stage Design and Costume. After A-levels and Art College, Nancy decided to work in the City of London. After ten years, marriage and two lovely girls followed. She still enjoyed crafting and took on various courses in floristry, dress making, silk painting and glass painting. Using these skills, Nancy made many handmade gifts to sell at craft fairs. She loved doing this however to provide a steady income, she started a small business from home as a Graphic Designer creating newsletters, magazine layouts, logo and stationery design, brochures, etc.
Nancy was approached by a manufacturer of craft products to demonstrate on a TV shopping channel and at other live events, which led to demonstrating for them. In 2007, Nancy got a call from Making Cards Magazine, giving her the opportunity to design the monthly free gifts, followed by the special features. Despite the challenge, Nancy continued to produce results to be proud of.
As a freelance artist, graphic designer and demonstrator, she has produced artwork for a number of leading craft companies, as well as collaborating with My Craft Studio. Her vast skills also led her to now work on magazine publishing and will continue to work with Create and Craft and Ideal World with Stephanie Weightman and Tattered Lace.
Andy Love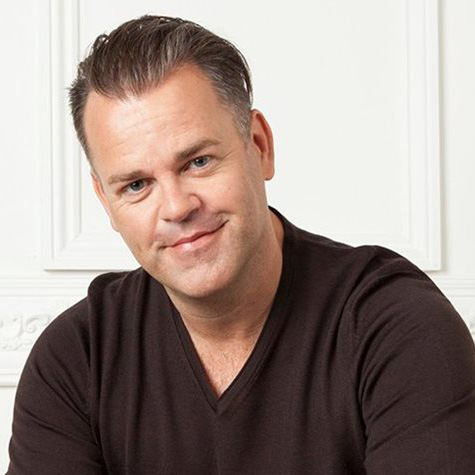 Andy was born in Scotland, not too long ago, and has since lived in Yorkshire, Manchester, Leicestershire, 'The South East' and London. He is now settled in the Midlands. After gaining a BA (Hons) at Loughborough University and a Postgraduate Diploma at London's Drama Studio, Andy took on various theatrical, television and commercial jobs.
An award-winning scriptwriter and editor, Andy's short film works have been shown all over the world, winning international film festival awards, and culminating in his first feature film released in October 2013.
Andy is also an experienced stand-up comic, having toured on the National Student Comedy Network and performed at some of the top venues in the UK, including The Comedy Store in London and The Glee Club in Birmingham.
As a presenter on Ideal World for almost 10 years now, Andy has developed a style that is informative, but fun. He particularly enjoys technology, leisure, craft and kitchen shows.