Bolton Celebrity Guests
Andy Love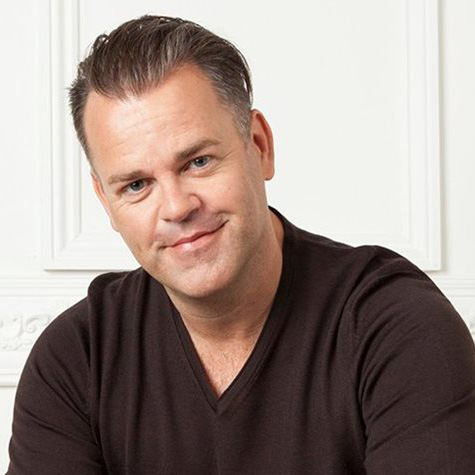 Andy was born in Scotland, not too long ago, and has since lived in Yorkshire, Manchester, Leicestershire, 'The South East' and London. He is now settled in the Midlands. After gaining a BA (Hons) at Loughborough University and a Postgraduate Diploma at London's Drama Studio, Andy took on various theatrical, television and commercial jobs.
An award-winning scriptwriter and editor, Andy's short film works have been shown all over the world, winning international film festival awards, and culminating in his first feature film released in October 2013.
Andy is also an experienced stand-up comic, having toured on the National Student Comedy Network and performed at some of the top venues in the UK, including The Comedy Store in London and The Glee Club in Birmingham.
As a presenter on Ideal World for almost 10 years now, Andy has developed a style that is informative, but fun. He particularly enjoys technology, leisure, craft and kitchen shows.
Ben Moseby
Ben began his career back in 1998 as a Redcoat at Butlin's. He spent four years working at various holiday parks as an entertainer and learned so much (singing, dancing, compering, DJing, hosting knobbly knee competitions etc...) which stood him in good stead for my move into radio in 2003. He worked at various stations in the south west for the next 9 years before moving into TV shopping in 2012. In August 2016 Create & Craft came calling and he was delighted to join the team. "I hope to bring a lot of fun and enthusiasm to the channel and also I hope to make the shows accessible to everyone. I am new to the world of crafting, so hopefully the questions I ask will help new crafters to get to grips with this wonderful pastime really quickly."
Ben lives in Buckinghamshire with my wife Laura, two children George and Daisy and pets Macgyver the dog and Knut the cat. He's originally from Devon, so loves to go back to that amazing part of the world whenever he can. In his free time Ben loves to go running (running the London marathon back in 2014), play cricket and squash and spend quality time with his family.
Debbie Shore
Becoming one of the first ever live Children's ITV presenters in 1986 was the start of a television career that has continued ever since! Spending a huge amount of her career presenting live, fast-paced tv shopping shows, she has specialised in her passion of sewing and fabric crafts. Debbie's interest in sewing started when, as a child, her mother taught her how to sew, and after many years of trial and error she has taught herself how to make professional-looking soft furnishings and clothing using simple techniques that she has developed herself. Debbie now sews full time, develops new products, designs projects and kits, makes incredibly popular video tutorials, writes sewing books, [she has five best-selling published books] and contributes to several monthly sewing magazines.
Nigel May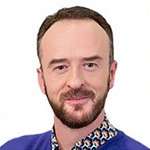 Nigel has been involved in TV for well over fifteen years, working for a variety of different channels. As well as being a long-term shopping TV presenter hosting on a range of different channels, he has featured on youth programs, anchoring live entertainment shows. He also worked as an on-screen caller for the UK's premier bingo channel, where he was famed for his fun approach and cheeky catchphrases. One of his biggest on-air 'fans' was DJ Chris Moyles, who considered Nigel to be 'a legend'.
Nigel is also an avid writer and worked as a celebrity journalist for many years, interviewing stars of stage and screen all over the world. He was one of the first journalists in the UK to interview Take That and his list of celebrity credits includes household names like Britney Spears and Christina Aguilera, through to Richard and Judy. He was also the Celebrity Editor at More! Magazine and has written for titles including New Woman, Bafta Magazine, and Sunday Magazine.
Nigel has written six successful action-packed glam fiction novels and has launched his own craft range, A-May-Zing. One of his finest moments was appearing on The Weakest Link and managing to make it into the final... where he promptly lost! He has also appeared on Pointless where, again, he reached the final – but lost!
He lives in Brighton with his partner and his cat, Oscar, playing granddad to his granddaughter, Elia, and heading down to the beach whenever possible. He enjoys going to the gym, swimming, and heads to the theatre when he can – especially if there's a good musical on to sing along to! He has also hosted nearly all of the Ideal World/Create and Craft pub quizzes.