Malvern Celebrity Guests
Andy Love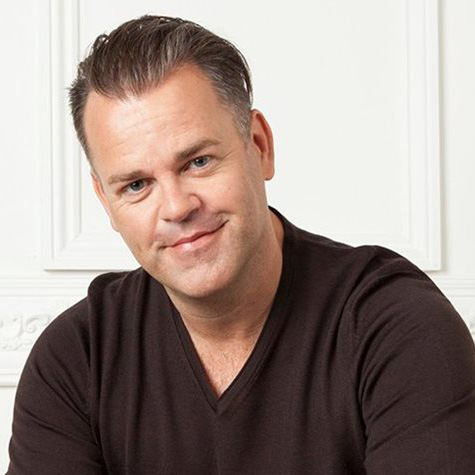 Andy was born in Scotland, not too long ago, and has since lived in Yorkshire, Manchester, Leicestershire, 'The South East' and London. He is now settled in the Midlands. After gaining a BA (Hons) at Loughborough University and a Postgraduate Diploma at London's Drama Studio, Andy took on various theatrical, television and commercial jobs.
An award-winning scriptwriter and editor, Andy's short film works have been shown all over the world, winning international film festival awards, and culminating in his first feature film released in October 2013.
Andy is also an experienced stand-up comic, having toured on the National Student Comedy Network and performed at some of the top venues in the UK, including The Comedy Store in London and The Glee Club in Birmingham.
As a presenter on Ideal World for almost 10 years now, Andy has developed a style that is informative, but fun. He particularly enjoys technology, leisure, craft and kitchen shows.
Debbie Shore
Becoming one of the first ever live Children's ITV presenters in 1986 was the start of a television career that has continued ever since! Spending a huge amount of her career presenting live, fast-paced tv shopping shows, she has specialised in her passion of sewing and fabric crafts. Debbie's interest in sewing started when, as a child, her mother taught her how to sew, and after many years of trial and error she has taught herself how to make professional-looking soft furnishings and clothing using simple techniques that she has developed herself. Debbie now sews full time, develops new products, designs projects and kits, makes incredibly popular video tutorials, writes sewing books, [she has five best-selling published books] and contributes to several monthly sewing magazines.
Loen Love
Loen (named after a village in Norway) is quite frankly animal mad! Her dream is to one day own an animal sanctuary with lots of gorillas… She was originally a plus size model - working for BBC, This Morning, Channel 4, Marks and Spencer, Next, Charnos lingerie and of course, Ideal World. Her time modelling at Ideal World led to her becoming a presenter over 15 years ago. In 2003, she met the love of her life - Andy Love - in studio 1, which is now the Create and Craft studio where they work together. Loen and Andy were joined by Oban, their beloved Alaskan Malamute - in 2008. You might also notice she mentions her Mum - a lot… (Oh and films - although she struggles sometimes to remember the titles!)
Martyn Parker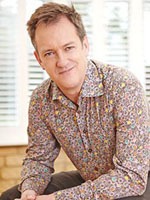 Martyn has worked in shopping TV since it began in 1995, both in IT and as a popular presenter.
Educated at Shakespeare's school (King Edward VI Grammar School For Boys, Stratford-Upon-Avon), he left at 16 with what Martyn calls "the obligatory O Levels". After various jobs in photography and sales, at the age of 24, Martyn joined the RAF. As a Communications Systems Analyst, specialising in Russian and Morse code, Martyn travelled the world, including Cyprus, Berlin and the Falkland Islands.
In 1995, Martyn moved into television shopping and joined Ideal World in March 2000 for a role with the In First ordering system, continuing to become head of Information Technology.
He lives in Peterborough with his wife, Sarah-Jane. A keen 'Tweeter', Martyn also enjoys computers, golf, fishing, watching sport and travelling with his wife.