Malvern Celebrity Guests
Andy Love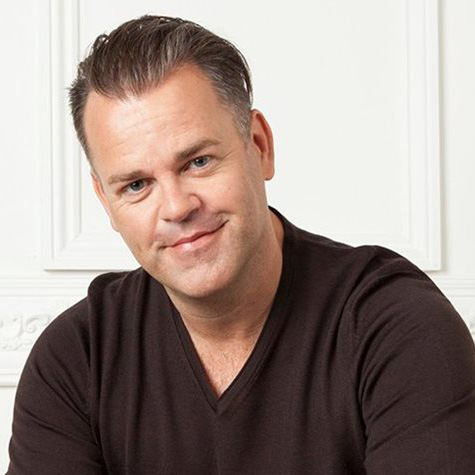 Andy was born in Scotland, not too long ago, and has since lived in Yorkshire, Manchester, Leicestershire, 'The South East' and London. He is now settled in the Midlands. After gaining a BA (Hons) at Loughborough University and a Postgraduate Diploma at London's Drama Studio, Andy took on various theatrical, television and commercial jobs.
An award-winning scriptwriter and editor, Andy's short film works have been shown all over the world, winning international film festival awards, and culminating in his first feature film released in October 2013.
Andy is also an experienced stand-up comic, having toured on the National Student Comedy Network and performed at some of the top venues in the UK, including The Comedy Store in London and The Glee Club in Birmingham.
As a presenter on Ideal World for almost 10 years now, Andy has developed a style that is informative, but fun. He particularly enjoys technology, leisure, craft and kitchen shows.
Ben Moseby
Ben began his career back in 1998 as a Redcoat at Butlin's. He spent four years working at various holiday parks as an entertainer and learned so much (singing, dancing, compering, DJing, hosting knobbly knee competitions etc...) which stood him in good stead for my move into radio in 2003. He worked at various stations in the south west for the next 9 years before moving into TV shopping in 2012. In August 2016 Create & Craft came calling and he was delighted to join the team. "I hope to bring a lot of fun and enthusiasm to the channel and also I hope to make the shows accessible to everyone. I am new to the world of crafting, so hopefully the questions I ask will help new crafters to get to grips with this wonderful pastime really quickly."
Ben lives in Buckinghamshire with my wife Laura, two children George and Daisy and pets Macgyver the dog and Knut the cat. He's originally from Devon, so loves to go back to that amazing part of the world whenever he can. In his free time Ben loves to go running (running the London marathon back in 2014), play cricket and squash and spend quality time with his family.
Dan Bancroft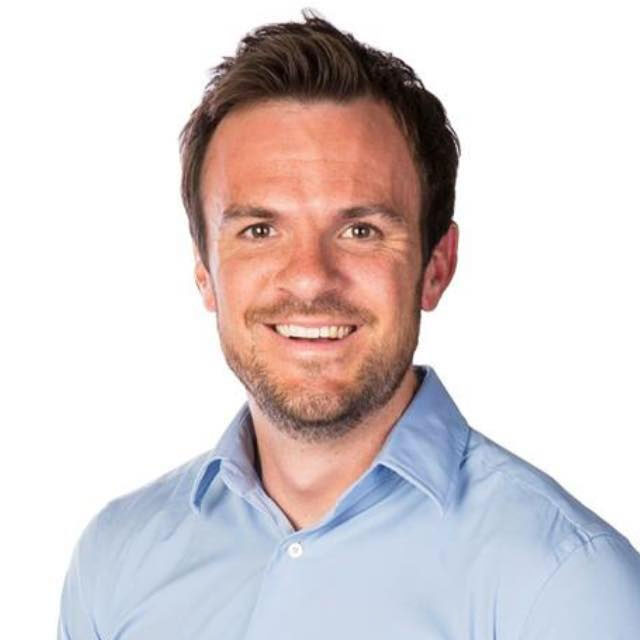 Dan got his first job in TV in 2001 as a runner on talk shows and since then has held a number of roles behind the scenes – right up to Senior Producer on Create and Craft and Ideal World! There's nothing like the excitement and preparation of live TV, so when the opportunity to step in front of camera came up, he jumped at the chance!
He also presents for a local TV channel back home and gets to meet interesting characters and try new activities around Norfolk. Between that and the fun and games at Create and Craft, life is never dull!
Away from the studio, Dan likes to get out and about in the countryside, whether it's walking his cocker spaniel Pepper, trekking up hills, or running around a rugby pitch – "I'd much rather be outside come rain or shine (ideally shine!)"
Dawn Bibby
Dawn Bibby is a craft expert, TV presenter and entrepreneur known for her work on Create and Craft TV. A natural at what she does, Dawn has worked in the industry for many years and has cemented her legacy as both an entrepreneur and craft expert. Dawn is a determined and passionate business woman and when she is not working on television or embarking on several business projects, Dawn still continues to craft during her personal time and enjoys doing research that will help her create new and trendy products.
Dawn will be bringing her fantastic Bibby Creations range to Crafting Live which includes paper-crafting, jewellery and fabric, plus a selection of Craft Buddy Crystal art.
Dean Wilson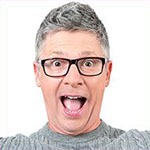 Originally from Epsom in Surrey, Dean now lives in a small village near Peterborough with his partner and their dog Buster.
Not many people know that Dean's TV career started as a weather presenter on Sky, before he entered the world of Home Shopping 15 years ago. However, Dean has also been seen on many shows over the years, from The Golf Channel, the UK's first interactive quiz channel, many UK infomercials and recently, hosting daytime game show Going for Gold.
Dean still likes to be creative in his spare time and the last 18 months has seen him produce and present a range of adventure motorcycling DVDs after fulfilling a lifetime ambition to learn to ride and have an adventure! His hobbies include golf, walking, eating out, furniture restoration and being with his family.
Jenny Cleary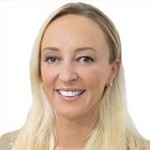 Jenny's been working in shopping TV for 16 years, all over the world - the USA, Canada, Australia, Hong Kong and Japan, to name a few. She used to own a beauty salon in Cheltenham, but realised her love was in TV so decided to pack up the beauty business and present full time. She have been GiA certified, which means she has lots of knowledge on gemstones; this lead her to start making jewellery on a shopping channel in the UK. Jenny absolutely loves to make jewellery, but after six years decided it would be lovely to try her hand at other crafts. This is where Create and Craft comes in. Having made lots of friends in the land of TV shopping, she got in contact with some of the lovelies at Create and Craft - and here she is!
Jenny lives at home in Hertfordshire with my children, Mia and Maximus. They love animals and have horses and a cat called Purdy who is a massive attention seeker. "I'm a home bunny and love to be in the kitchen, cooking for lots of friends and family. I'm a proud aunty to my nephews, Frankie and Woody, and my beautiful niece Shannon; I wish we all lived in a big house together. In my head, that looks like Snow White and the Seven Dwarfs, with me singing and covered in wildlife whilst cooking and cleaning. In reality, we would look more like the Osbournes!"