Coventry Masterclass Ticket 2019
Various craft experts will be running masterclass workshop sessions at Crafting Live Coventry, giving you lots of education and inspiration along the way and allowing you to take your finished project home with you.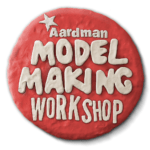 Aardman Model Making Workshop
Times: 10.30am, 1pm, 3pm
Cost: £10
Location: TBC
If you're a budding artist, model maker, crafter or a Wallace and Gromit super fan, you can hone your skills in Aardman's Model Making Workshop. Come along to our special masterclass and learn how to make your very own model with George Watson. Open to all ages (under 16s must be supervised by an adult). Come along and get in touch with your creative side whilst getting hands on with Aardman models and animation.
Get your tickets online or at the show.
Screen Sensation
Times: 10.30am, 11.30am, 1pm, 2pm, 3pm, Sat only: 4pm
Cost: £44.99
Location: Screen Sensation Stand
Join the Screen Sensation team at our Crafting Live stand for a screen printing course and see what all the buzz is about! In this course, you will unbox your kit, learn how to prepare your supplies, print your first image, and learn about cleaning and storage.
We will also discuss some tips and tricks that you can use to make exciting projects including foiling, glitter, multi-colour prints, repeating patterns, and much more!
Get your tickets online or on the stand.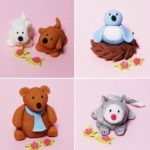 Ann Pickard Sugarcraft Workshop
Times: 11aam, 12pm, 1pm, 2pm, 3pm, (Sat only: 4pm)
Cost: £10
Location: Ann Pickard's Stand
A 40 minute sugarcraft workshop on one of the following themes: bird in nest, teddy and duck, two little dogs or cat – all suitable for beginners. Young children accompanied by an adult are welcome or older children on their own (same price for children as adults). All icing, boxes and boards provided, plus attendees will receive a £3 voucher to redeem against a book, DVD or craft set.
Get your tickets on the stand.
---
We're just working out a few final details, and will have our Masterclass tickets available to purchase online very soon!