Belfast Workshop Ticket
Join us for the unmissable one and only springtime workshop on Wednesday 25 April 2018 at the Titanic Exhibition Centre in Belfast. The workshop kicks off at 10am with Stephanie Weightman and Nancy Watt, you will be introduced to the crafting team and well looked after throughout the day. The workshop gives you the chance to meet like-minded people and make new friends, ask questions, create beautiful projects to take home, dine on tea and biscuits with your new friends and much more!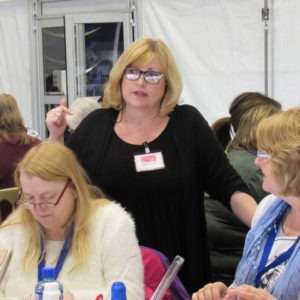 You will receive your own FREE crafty goody bag, which includes all the essential products for your wonderful projects, as well as a delicious lunch and refreshments for those well-deserved breaks after all that hard work. TV craft celebrities Stephanie and Nancy are so excited to welcome you to the Crafting Live Belfast event!
At the end of the day you can take all your projects and goodies home with you. But that's not all, your ticket will also give you entry to the show on all three days (Thursday – Saturday) at no extra charge!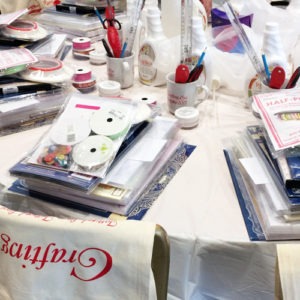 The workshop requires advance booking so please ensure you purchase your ticket as a limited number of places are available. You can also select your lunch options below – if booking for multiple guests, please make sure any options are correct before checking out. If you have any special dietary requirements not covered, please select "Other" and contact us, and we'll see what we can do.
Please be aware that our workshops for the 2018 at Sandown in January, Belfast in April and Doncaster in July will all be different, with unique projects and goodies for each event.
Venue: Titanic Exhibition Centre, Queens Rd, Belfast, BT3 9DU
Dates: Wednesday 25th April 2018 (10am-4pm)
Price: £74.99